J's Garden Notes
Summer 2016
Summer 2016 - J's Garden Notes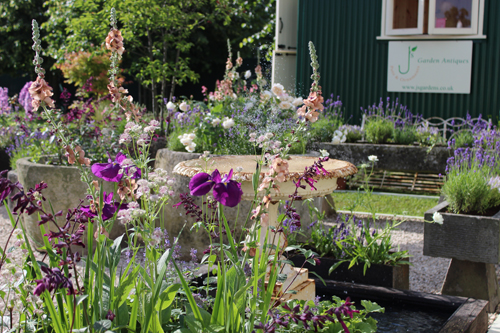 Summer 2016
Summer 2016 is speeding by. It was great to see everyone at the Chelsea Flower Show in May and at Hampton Court Palace Flower Show in July. We are out looking all the time and have already a a great collection of new items for you to choose from - some of which are shown below.
If you have left your details with us already we will send you a preview of specific items as they come in. If you would like us to look for things specifically for you, please drop me an email and we will be in touch if we find something which might be of interest. julia@jsgardens.co.uk
Selection of New Items Now Available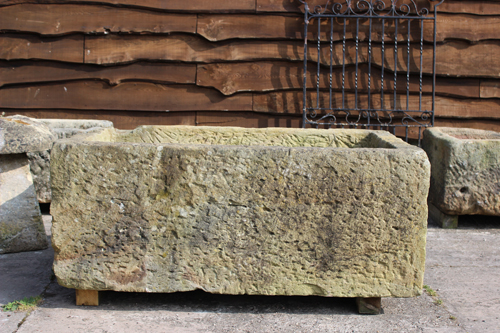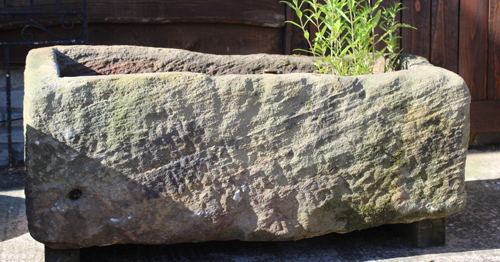 Lovely Large Stone Pump Trough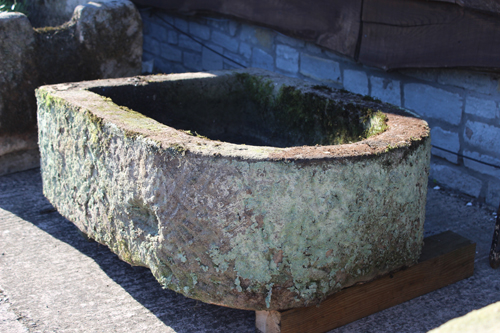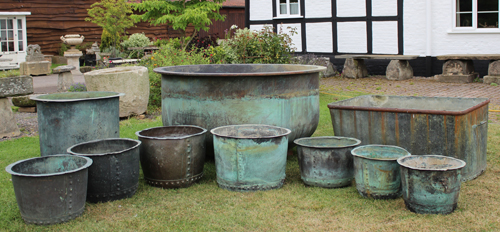 A wide range of lovely rivetted English copper coppers along the front and the larger French ones behind are: A tall copper on the left, a huge copper cheese vat in the centre and a full sized copper trough on the right. All wonderful colours and ready to plant or to be made into a pool.
---
2016 Shows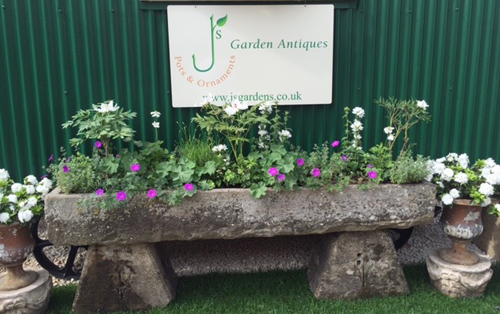 Chelsea Flower Show in May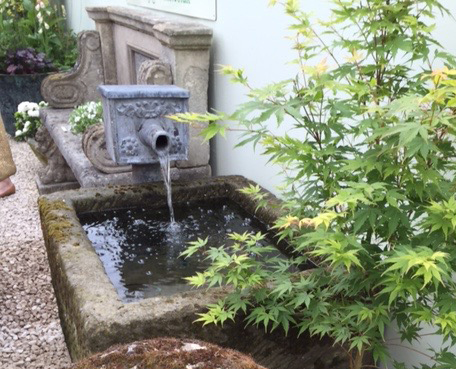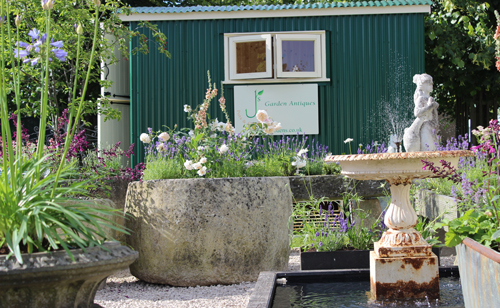 Hampton Court Palace Flower Show in July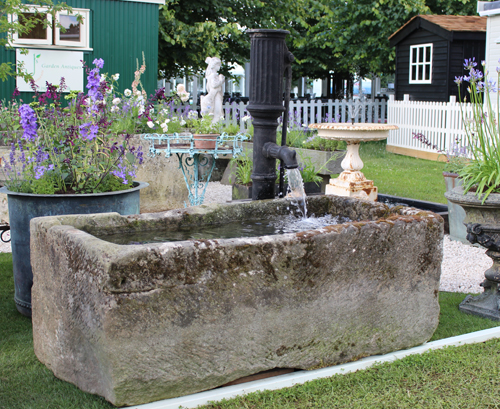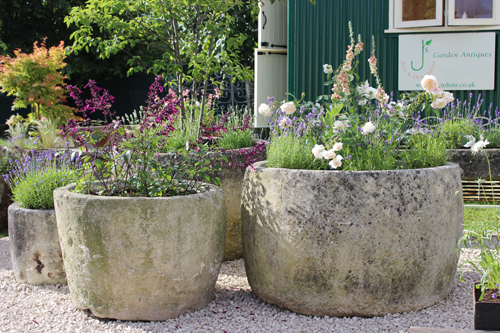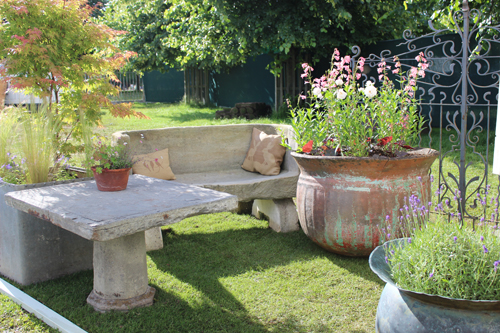 If you would like us to source for you please let us know
If you would like to view the current collection please just ring before you come to make sure we are open
01905 381679 / 07930 576881
We look forward to seeing you