J's Garden Notes
Spring 2022
Spring 2022 - J's Garden Notes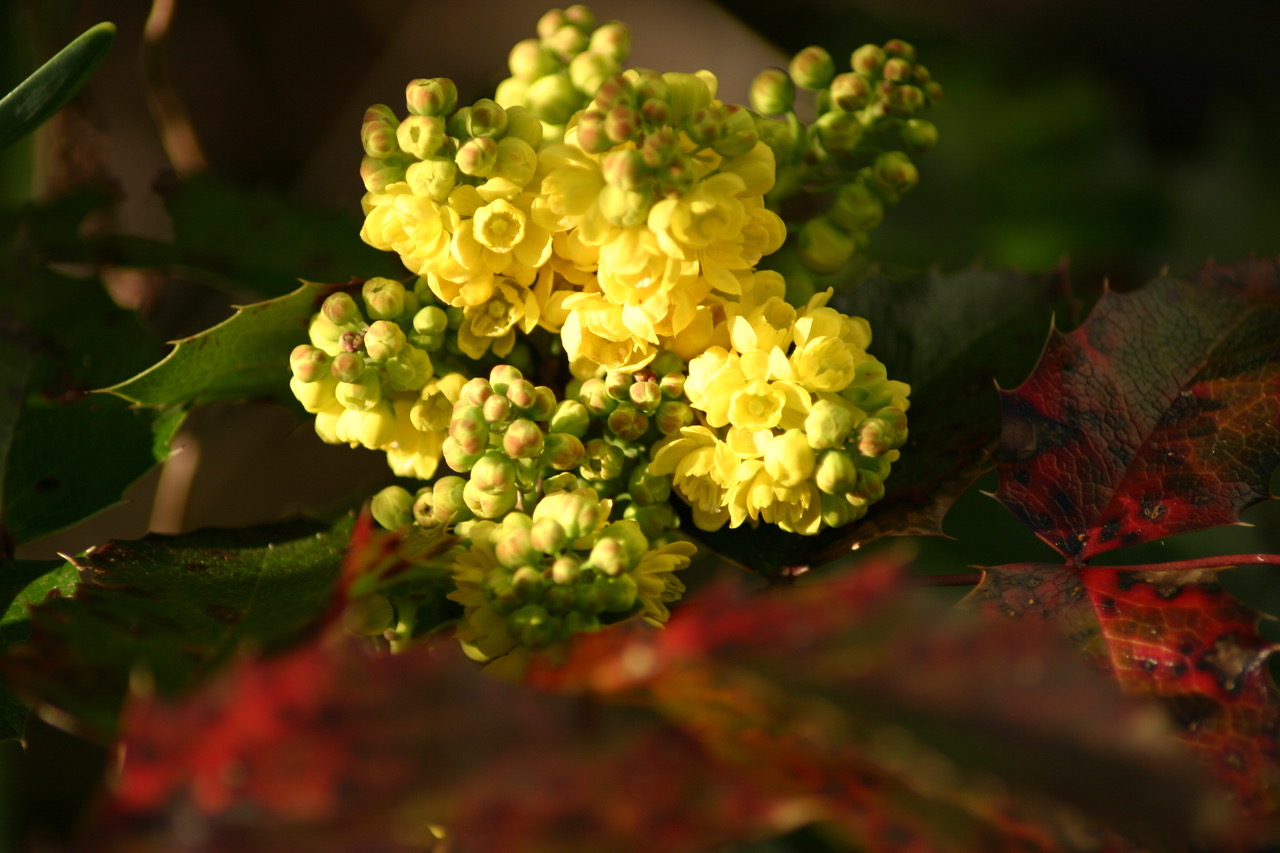 Small Steps

Our future relies on us finding ways to live alongside and with a thriving natural landscape. We can all take part in this regeneration. If we all link our natural spaces together we will build a working natural web to allow nature to move freely alongside us.
70% of land in England is farmed and over my lifetime our farming practices have increasingly been driven by Government funding and policy and our natural landscape has become disjointed. Hedgerows have been taken out, margins at the edges of fields have become smaller and smaller as more and more land was given over to the production of food. These nature/wildlife pathways were therefore eroded and have caused huge areas of our natural countryside to have become disconnected and therefore isolated. The push to put this right has begun but obviously will take time.
We, as gardeners, can do something too to make a difference – to speed this regenerative process up.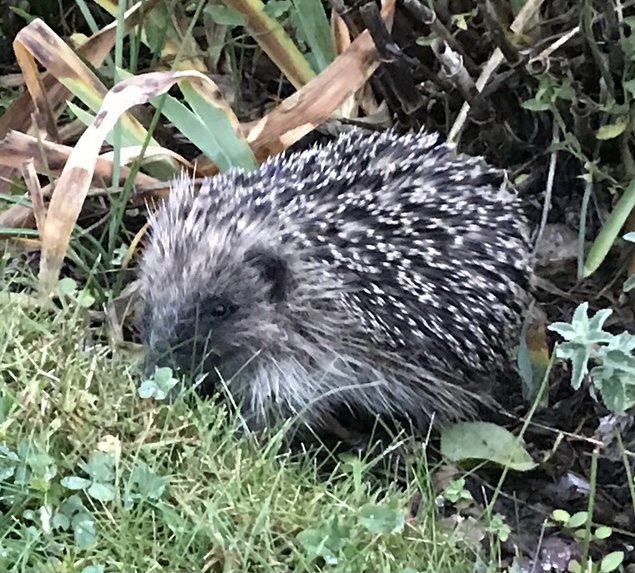 Gardening - pesticide and herbicide free.
Creating links between gardens – hedgehog pathways in fences. Letting hedgerows grow as links to the land outside the garden or to the garden next door.
Leaving areas of lawn to nature – small patches of meadow, ponds, wildlife areas.
Planting plants to encourage pollinators – bees and other insects.
Creating bug hotels and beetle banks.
Feeding the birds that visit our gardens.
Also...
Talking to others about linking areas of biodiversity in our villages, towns and local farms.
Talking to councils about not mowing verges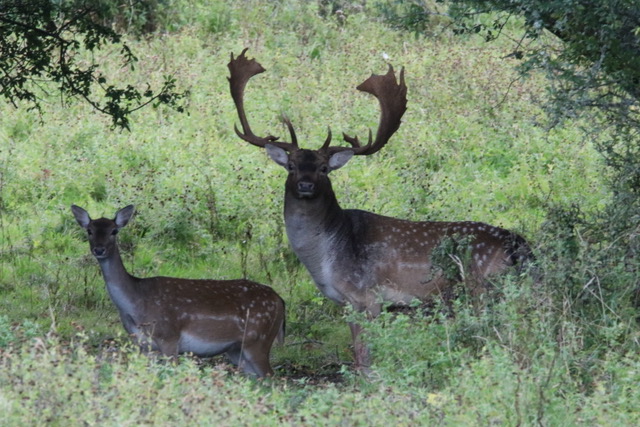 I was lucky enough to listen to a lecture Isabella Trees gave for The Oxford Botanical Gardens a couple of weeks ago. Isabella is the author of Wilding and joint owner of the Knepp Castle wilding project in West Sussex which has been running now for over 20 years.
"Whatever little piece of soil we have jurisdiction or stewardship over, we can do something positive with." Isabella said.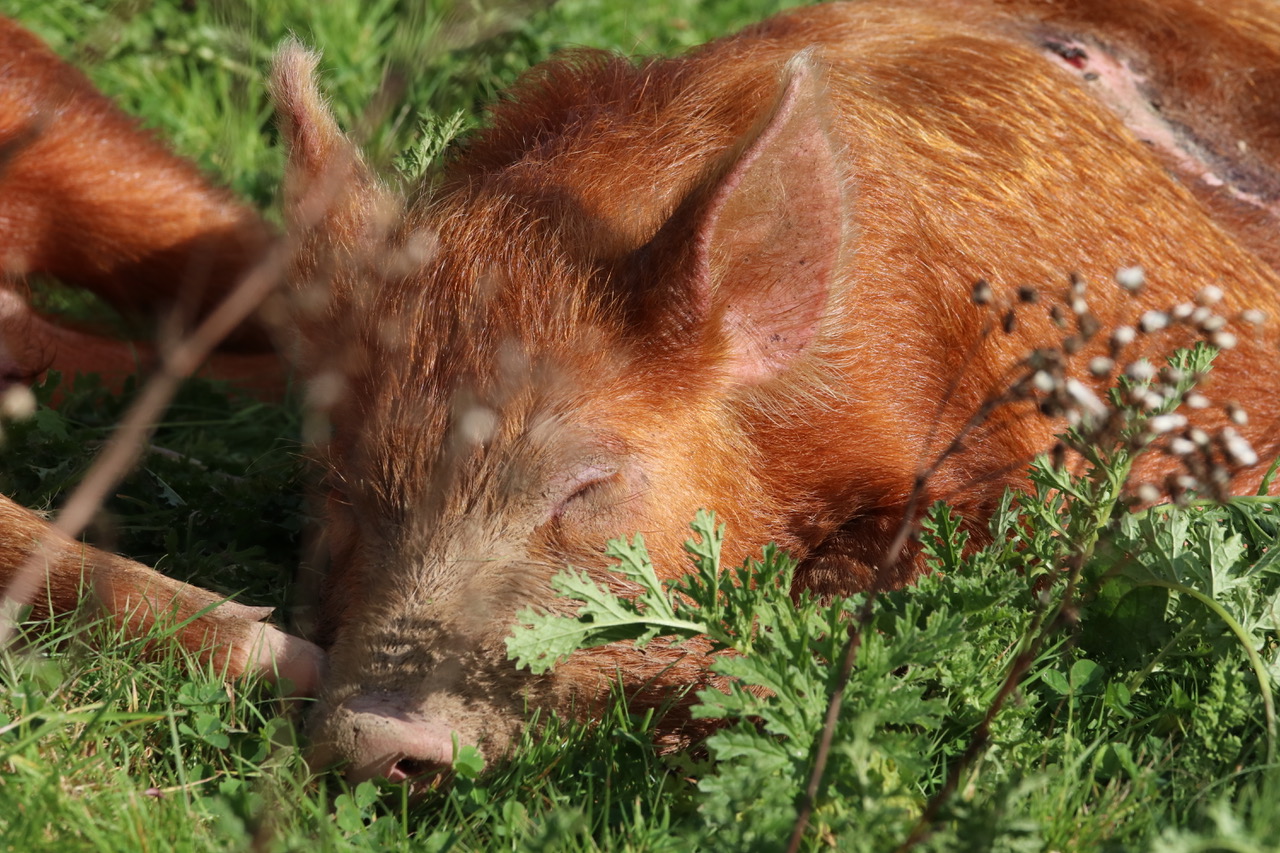 I have been watching their project with interest for a while now and visiting it is amazing to see just how nature can regenerate itself and how huge amounts of wildlife have returned to their parcel of farmland. This is a demonstration of what can happen but unless it is connected to other areas the balance will be lost in time.
Isabella said in her talk that "the smaller the land, the more human intervention is needed to replicate the natural processes that are missing, because of the contraints of space." I can easily see how isolated pockets of nature will in time begin to struggle with genetic inbreeding. They all need to linked to be healthy.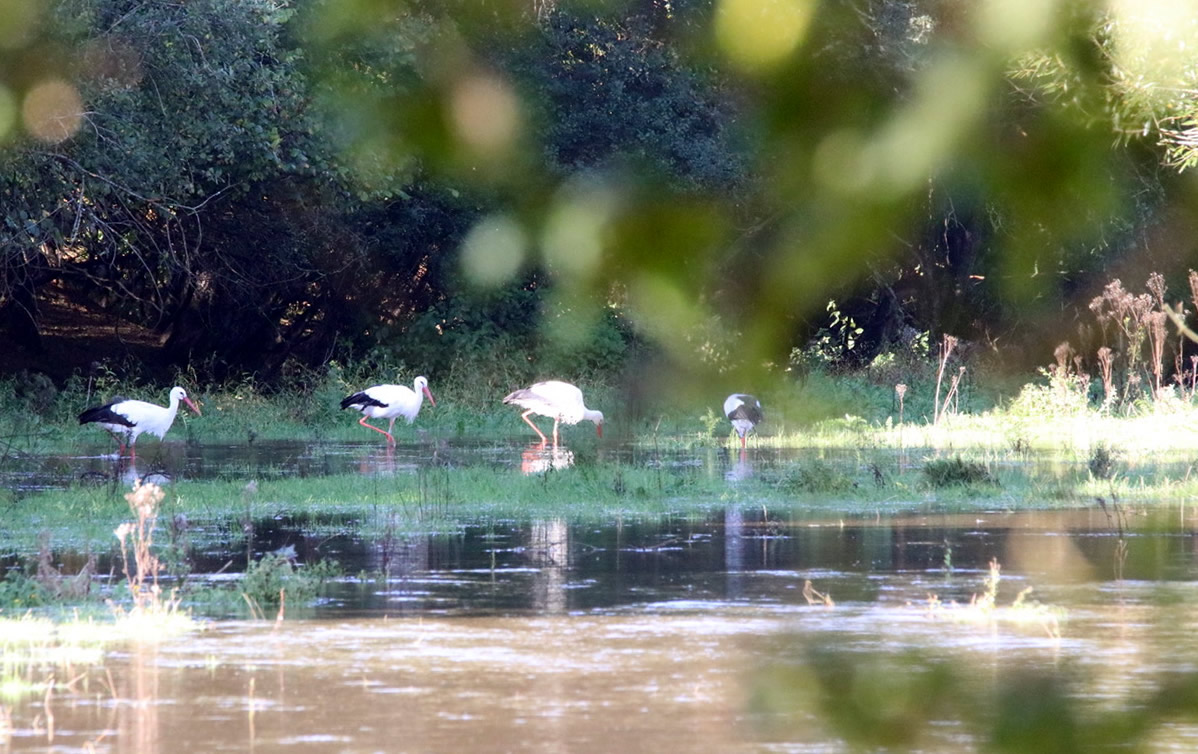 We do not all need to create a Knepp Wilding Project, but we can connect our own small spaces together to form, what she describes as, "a webbing of nature restoration throughout the landscape."
When you look, there is a huge wave of activity in our country towards these goals.
Regenerative farming is happening in many places
Things are changing and we will all benefit. We can help speed up this change.
"Rewilding 5% of England could create 20,000 jobs in rural communities and increase employment by 50% compared to intensive farming, figures show." Guardian Aug 2021
Nature has the answer - regenerated soils are obviously good for healthy, organic growing of food but also:
acting as a sponge for coping with floods
locking the moisture in the ground to cope with drought
carbon capture – storing carbon from the atmosphere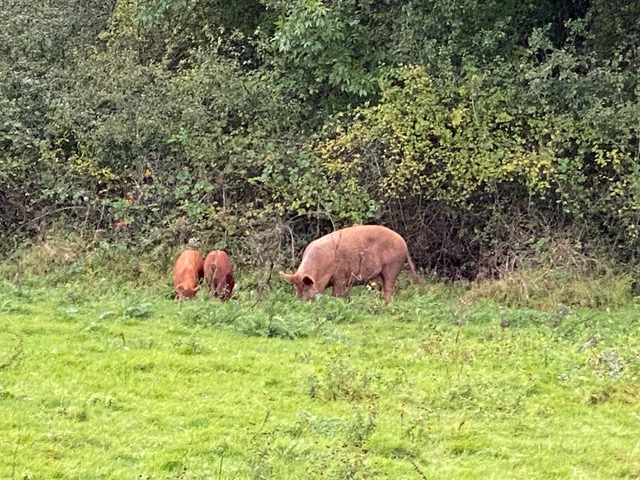 The more of us that get on board in some small way with this, the faster we can put back what we have lost.
---
The Lost Wax Process of Working With Lead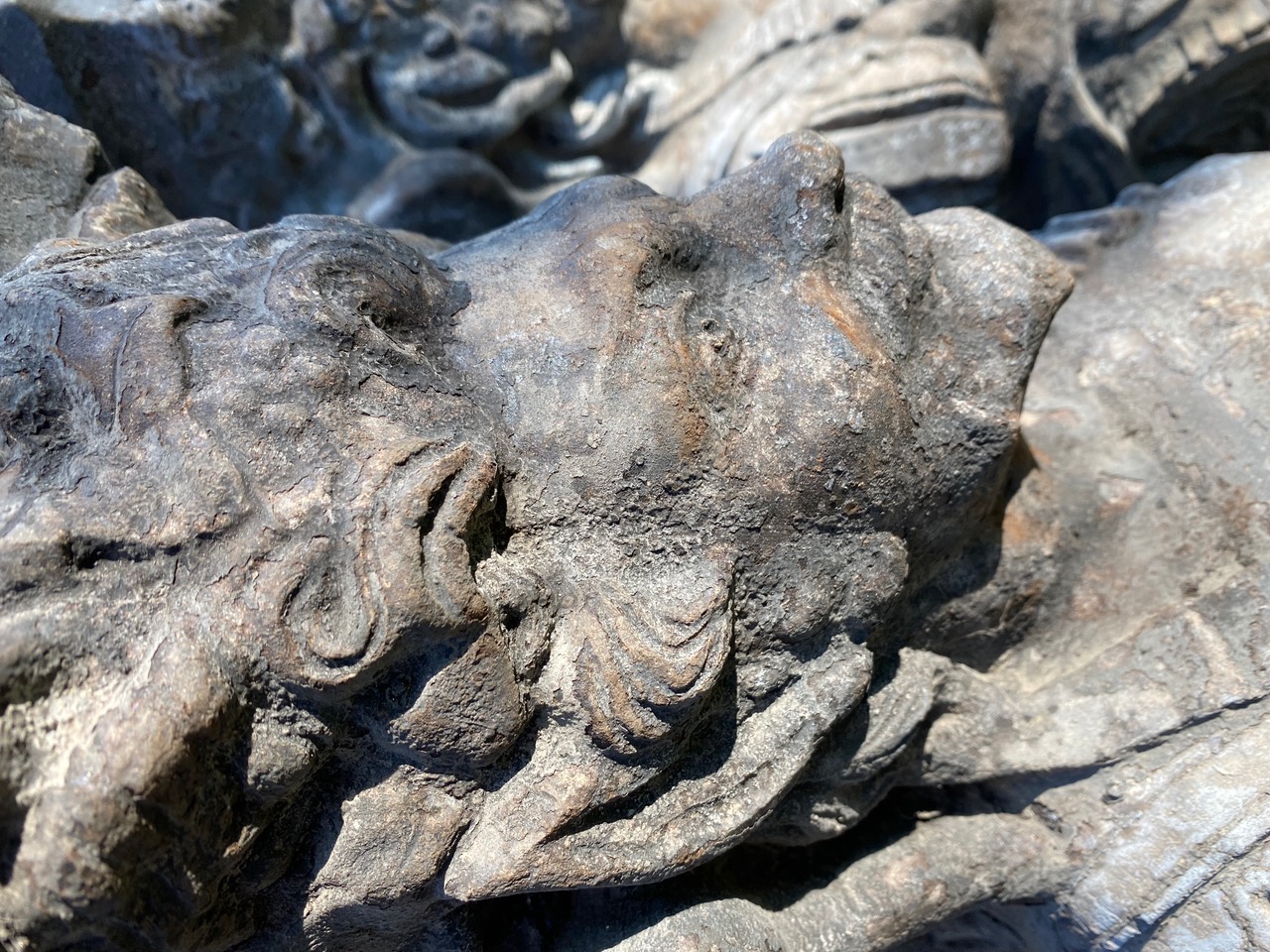 Very occasionally we are lucky enough to come across something really rare and special. We currently have a collection of lead pieces which are one of those rare finds. The age and high quality of these pieces it such a privilege to see in close quarters. These have all been cast using the lost wax process which was something of the period used for single, unique pieces.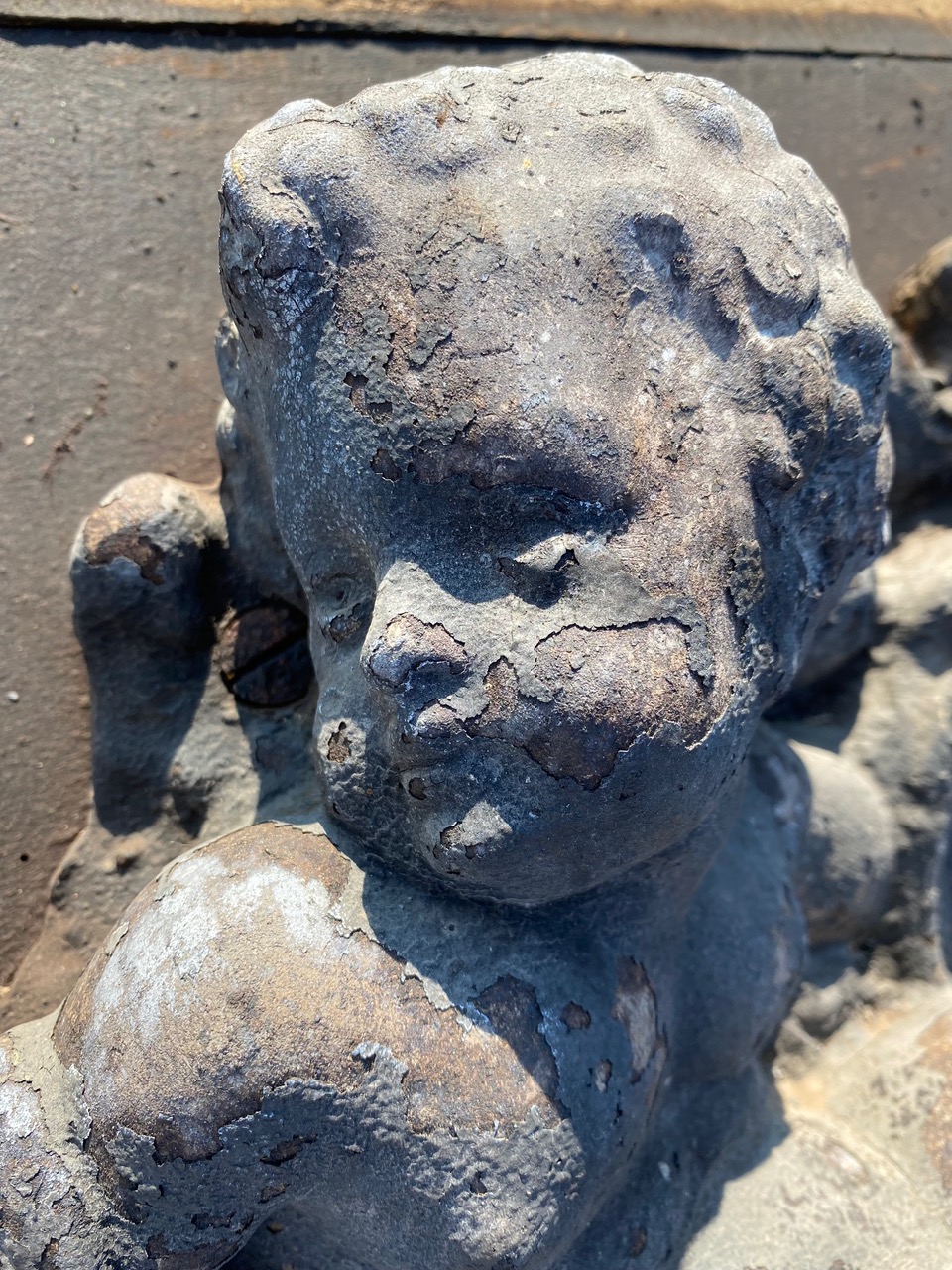 This process involves the artist sculpting the piece in wax. The finer detail is then added to the outside of the wax sculpture to a finished level.
Once complete it is encased in a shell. This was probably a ceramic material in the 18th century and later on and through to current day is a type of plaster.
This was then heated so that the wax ran out from inside leaving a void as a negative imprint of the piece. Molten lead was then poured into the casing. This way either solid or hollow pieces were made. They were one off pieces as the original was melted and then when the lead was cool the ceramic casing was broken away from the new lead piece within.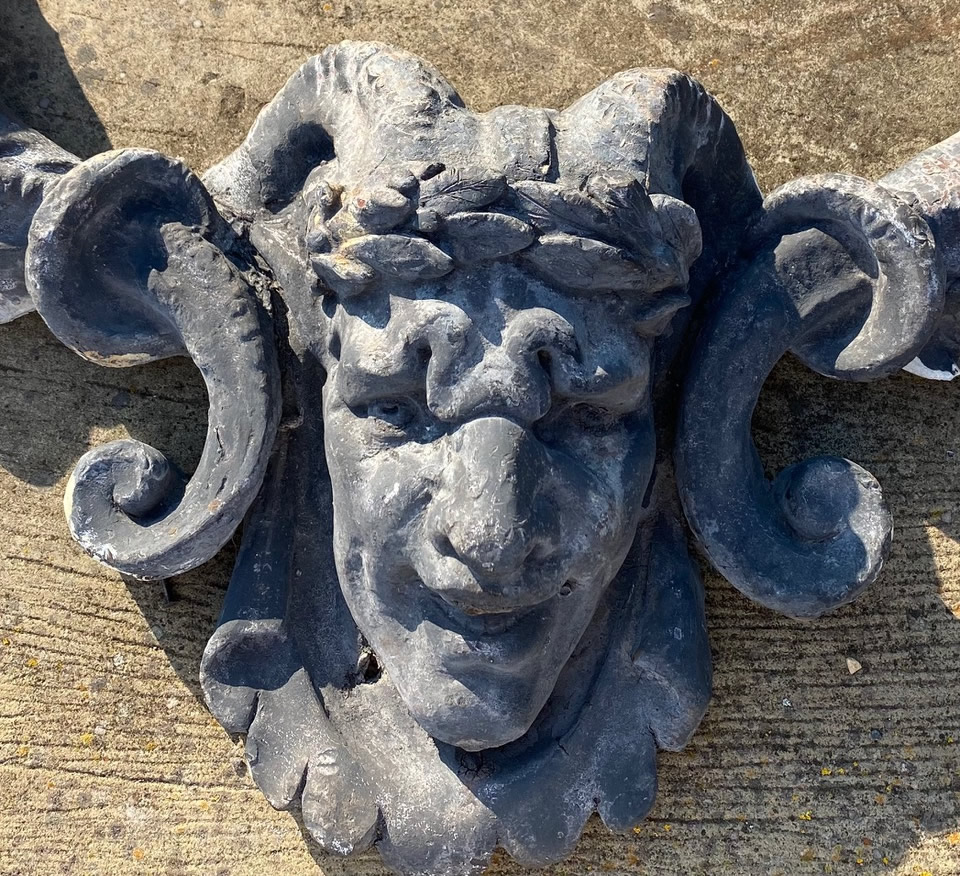 The lead sculpture would then have the finer detail added with the sculptors tools to finish off the piece.
The Brook
I steal by lawns and grassy plot,
I slide by hazel covers;
I move the sweet forget-me-nots
That grow for happy lovers.

I slip, I slide, I gloom, I glance,
Among my skimming swallows;
I make the netted sunbeam dance
Against my sandy shallows.

I murmur under moon and stars
In brambly wildernesses;
I linger by my shingly bars;
I loiter round my cresses;

And out again I curve and flow
To join the brimming river,
For men may come and men may go,
But I go on for ever.

Alfred Tennyson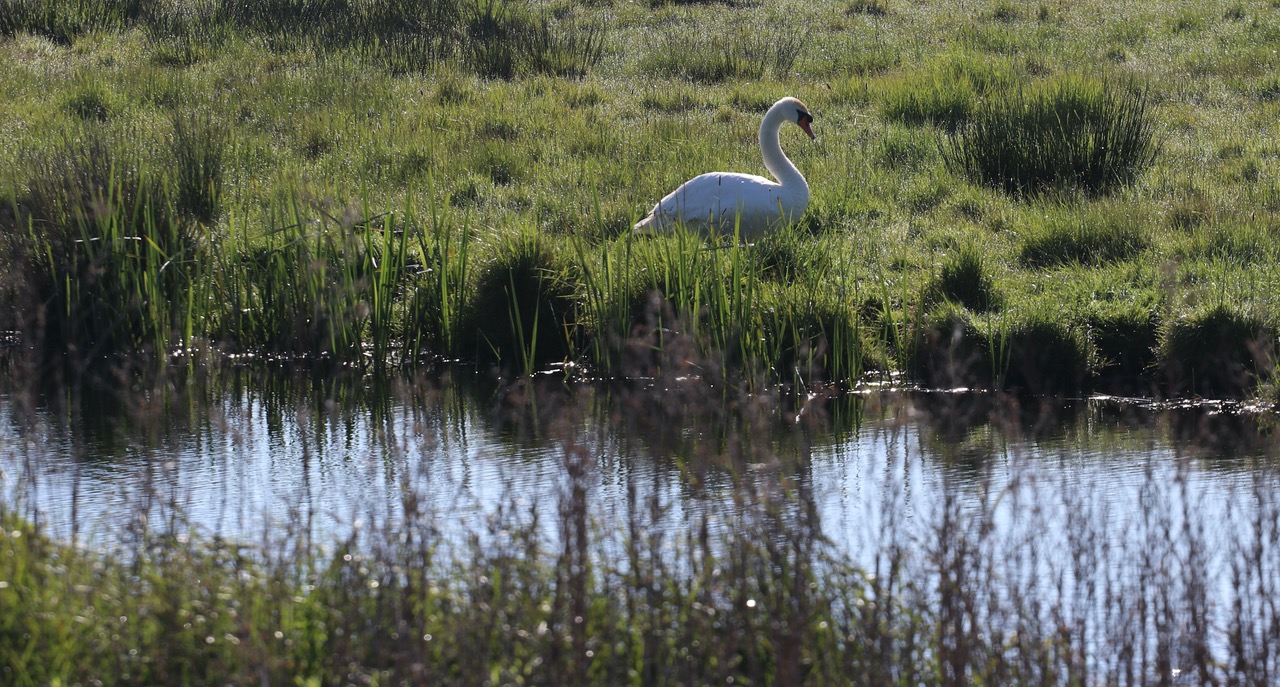 ---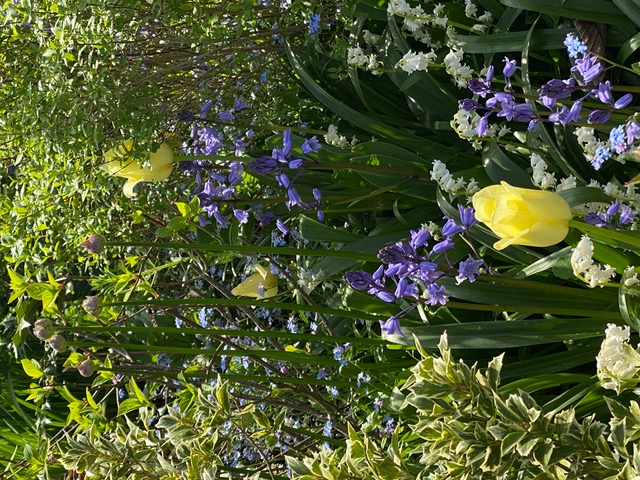 ---
The Chelsea Flower Show 2022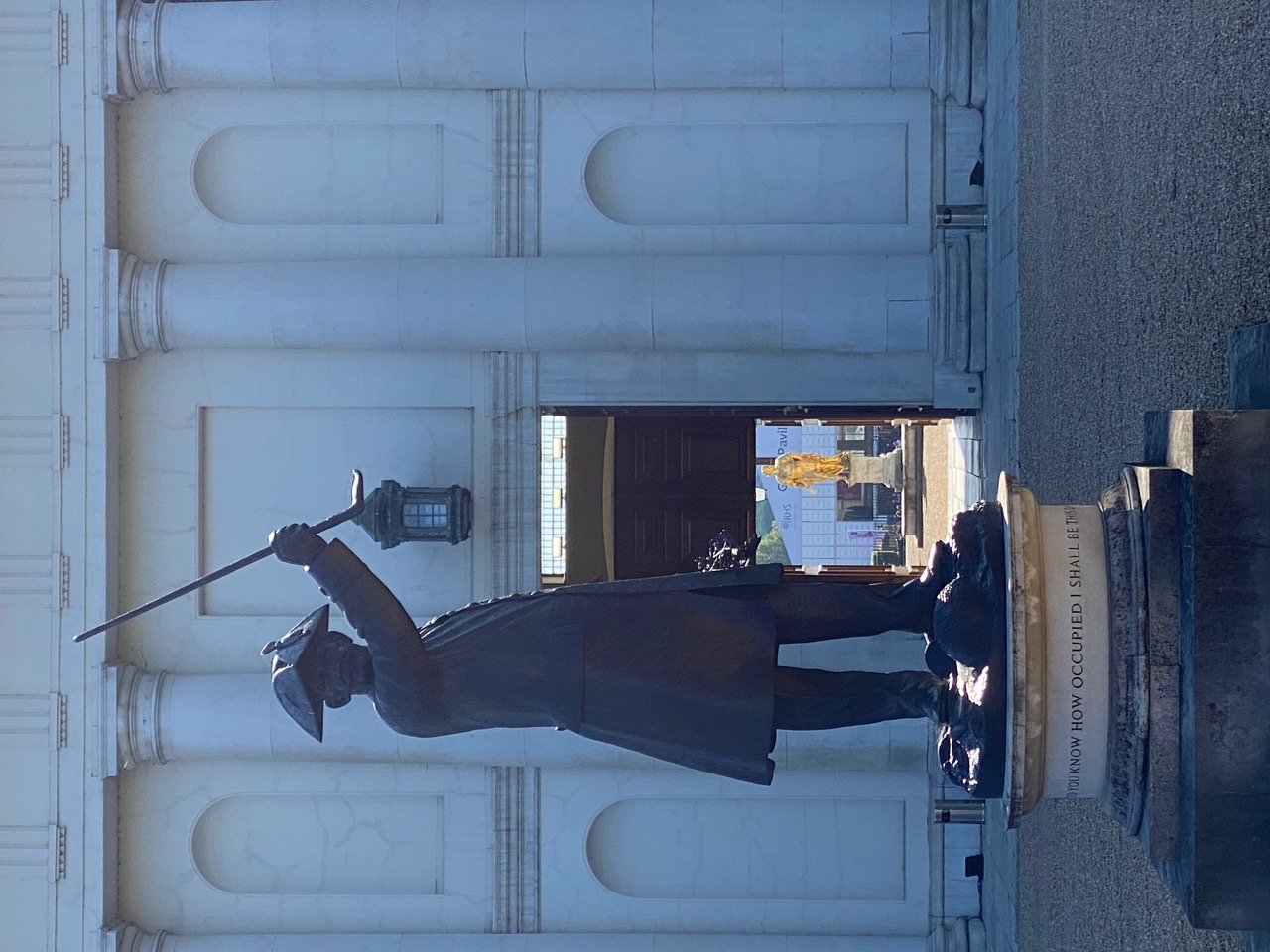 We are really looking forward to The RHS Chelsea Flower Show taking place this year and at its normal time too. May is such a special time of year, the beginning of the Summer with everything colourful and fresh. J's Garden Antiques will be there in our usual spot in Southern Row, near to the Bull Ring Gate. SR/34 and we look forward to welcoming you.
The dates are Tuesday 24th to Saturday 28th May 2022.
Other Shows for 2022
We are hoping to be at The Game Fair in July at Ragley Hall near Stratford upon Avon
---
The Missing Piece of the Puzzle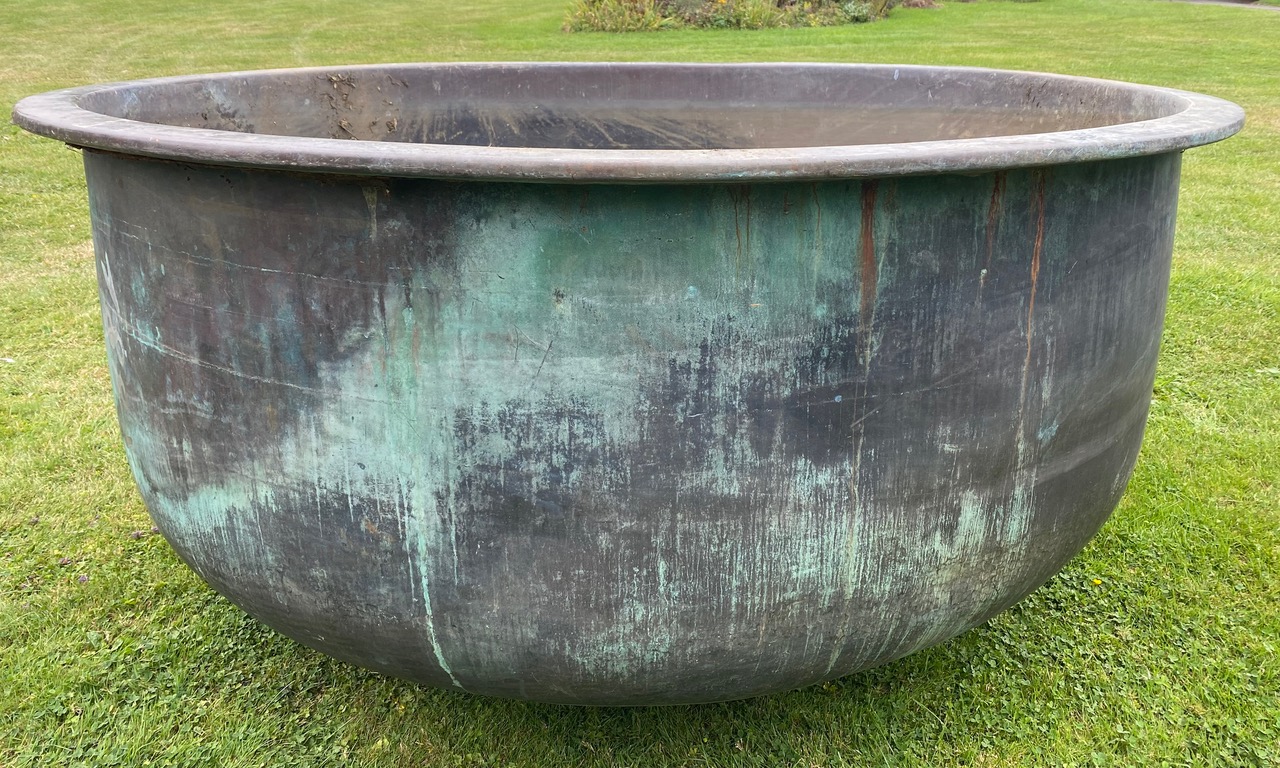 Please see our piece on The English Garden website.
J's Garden Antiques was set up as a tool for gardeners and garden designers to search for the 'Missing Piece of the Puzzle'.
We endeavour to put together an interesting, individual and high quality collection of items to choose from to complete an area, garden or design.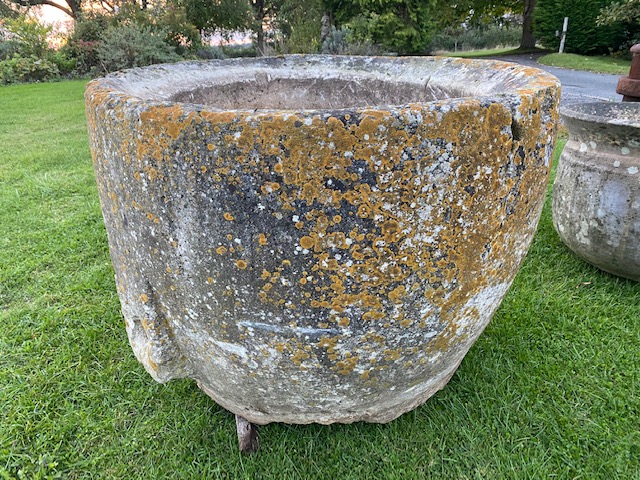 Often it works the other way around too. If you see some piece that speaks to you and reflects the mood you are hoping to create, then perhaps build your design around that.
We are more than happy to hold on to items for you until you are ready and if you don't find what you are looking for please give us some insight into your thinking and I can perhaps suggest things for you as and when we find them..
---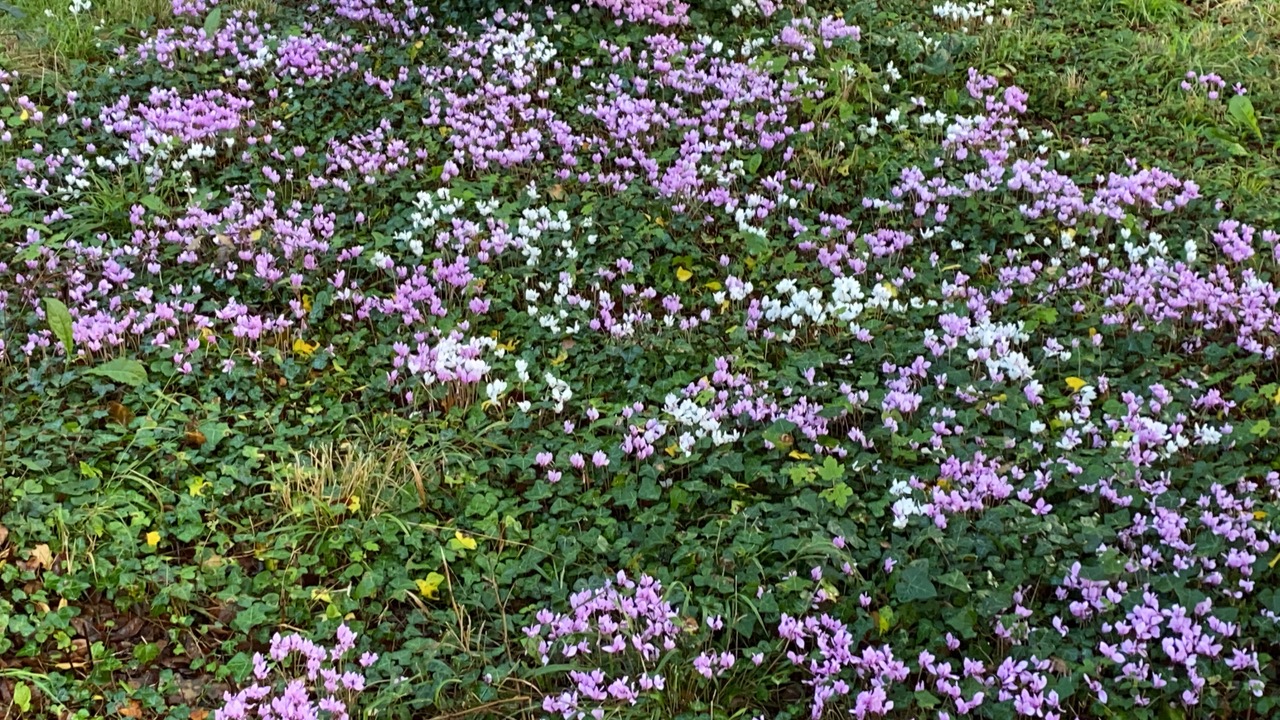 ---
Garden Gateways – setting the scene
It wasn't until the 17th century that England first saw iron entrance gates in gardens. Prior to that ornamental gateways were made up of large stone gate pillars with finials such as stone balls, carved decorative pieces and sometimes the pillars themselves featured decorative panels carved into the stone. If there was a gate it would have been wooden with perhaps a metal grid above or at its base and large reinforcing iron bars and bolts across it. Overthrows appeared around the time of James II around 1685.
It was right at the end of the 1600s, in the reign of William and Mary when the first iron garden gates would be found. It was at this time the gateways' purpose was more for decoration than defence. Wonderful examples can be seen at Hampton Court Palace – the work of Jean Tijou from the Netherlands who really started the time of English decorative ironwork. He is particularly known for his screen work decorated with eagles, masks, acanthus leaves, lily and tulip foliage, bay leaves and other natural forms.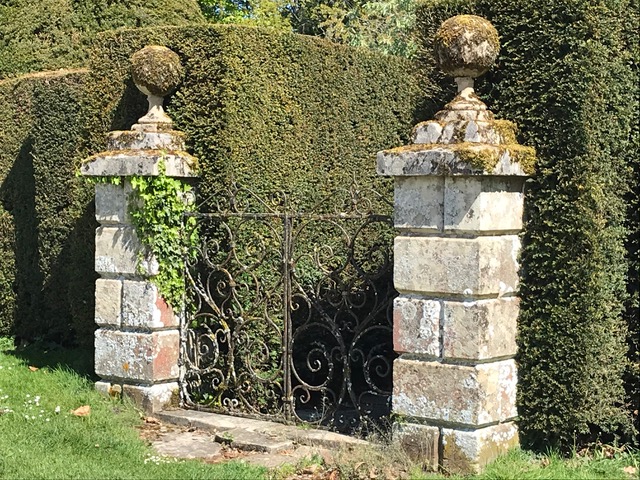 Through the 18th century – sometimes called our blacksmith's 'golden age', there were fine examples of ironwork gates produced. Many can still be found in manor houses, in university colleges such as Cambridge and Oxford and in some of the biggest stately homes in the land. The majority of gates were forged in wrought iron.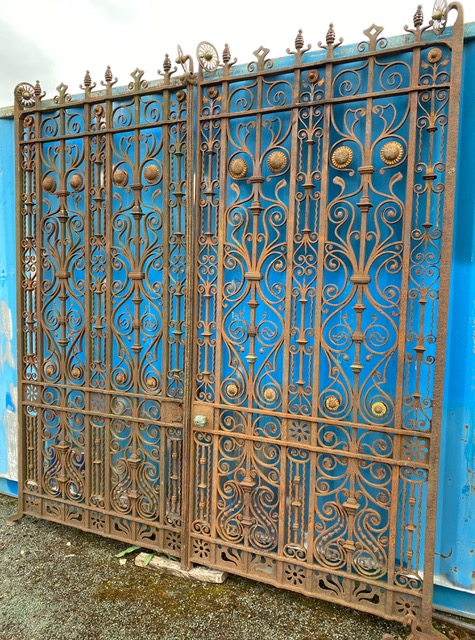 Through the 19th century decorative wrought iron gates were often driveway entrance gates as well as garden gateways. Nowadays, with our vehicles so much larger, often the really lovely old gates are set in all their glory as the entrances to gardens or walled gardens, as driveways require wider entrances.
This wonderful iron gate we currently have in stock is a fine example of workmanship from the 1800s – Victorian times. This one displays a huge variety of skill in working the metal as can be seen in the beautiful forging of the decoration.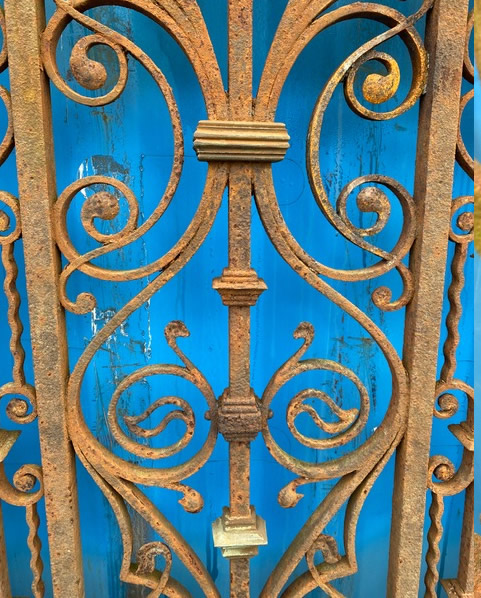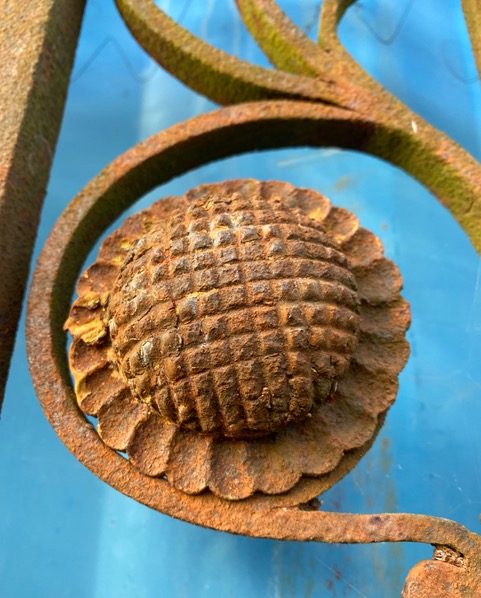 These gates would make spectacular entrance gates to a garden or perhaps separated into two for narrower entrances into a walled garden.
---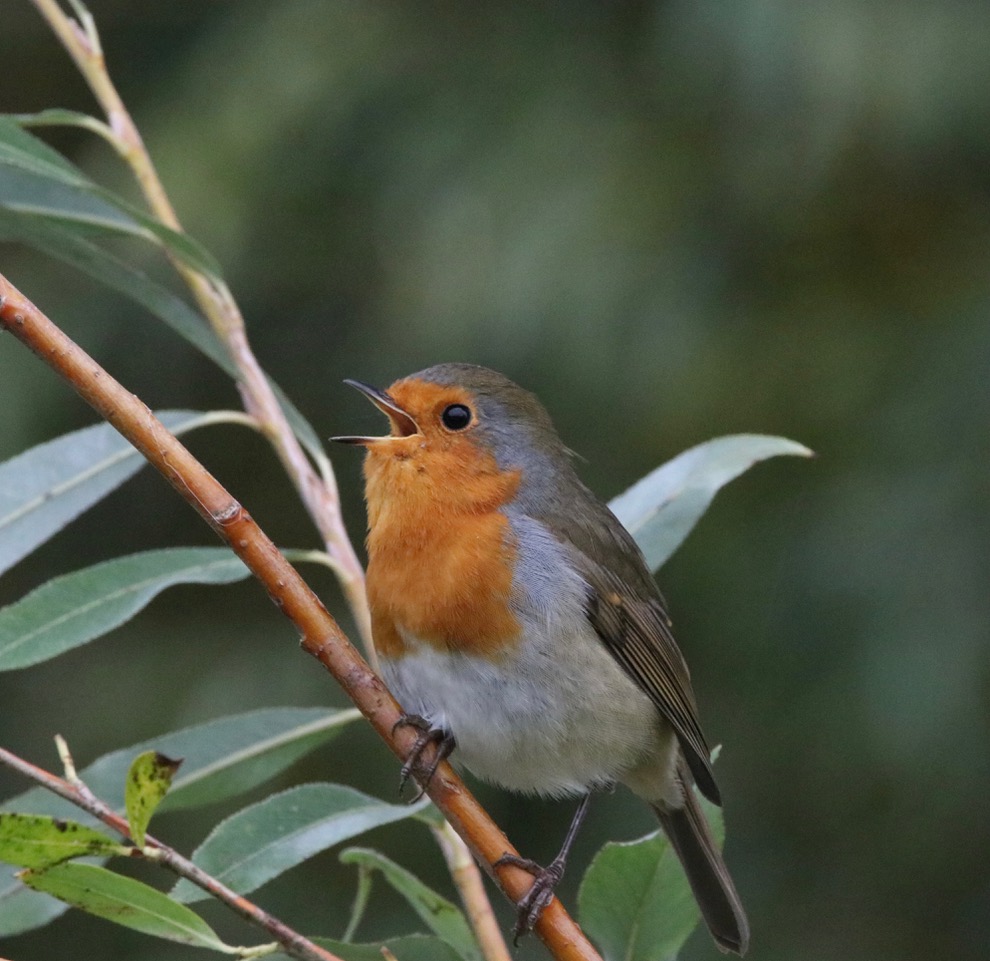 ---
---
And finally…………
Bring on the Spring
Visiting, by appointment, is always welcome. We would love to see you.