Exceptional Gloucestershire Stone Shaped Stone Trough (Stk No.3816)
WE ARE SORRY BUT WE HAVE NOW SOLD THIS ITEM.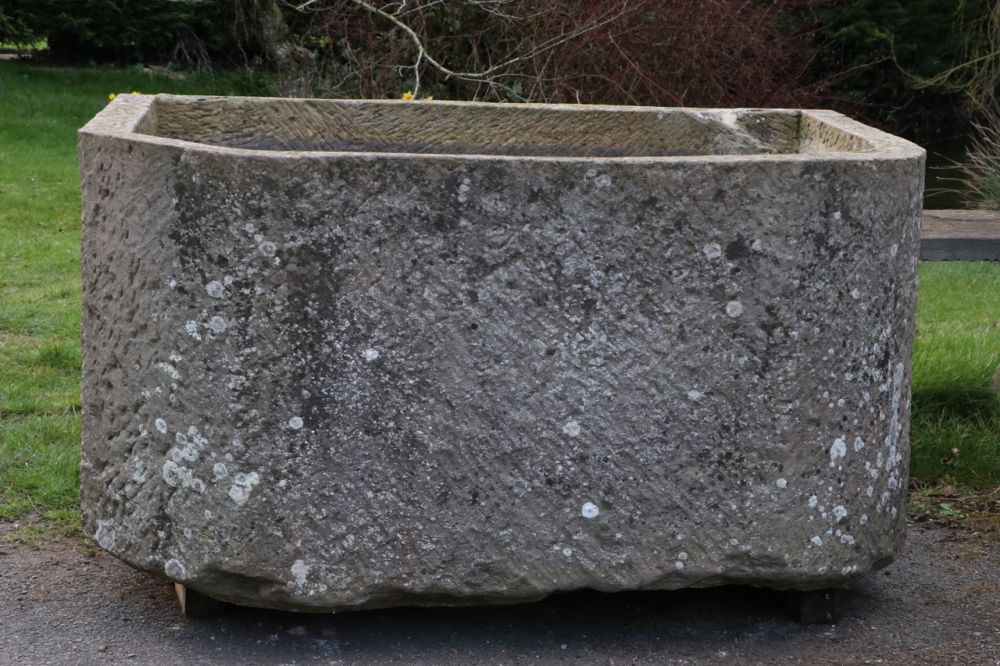 Price: £SOLD
Size: 58.25in / 1m48cm wide x 43.75in / 1m11cm front to back x 31in / 78cm high
Type: Sinks and Troughs
Quantity Available: 1
Stock Code: 4323816
This wonderful English stone trough is really exceptional. A water trough for a large property in Ross on Wye where it has been probably all of its life. Shaped D with great depth. This is crying out to be for water again but would equally be great for planting.