X Large Smooth Copper Cheese Vat (1) (Stk No.3785)
WE ARE SORRY BUT WE HAVE NOW SOLD THIS ITEM.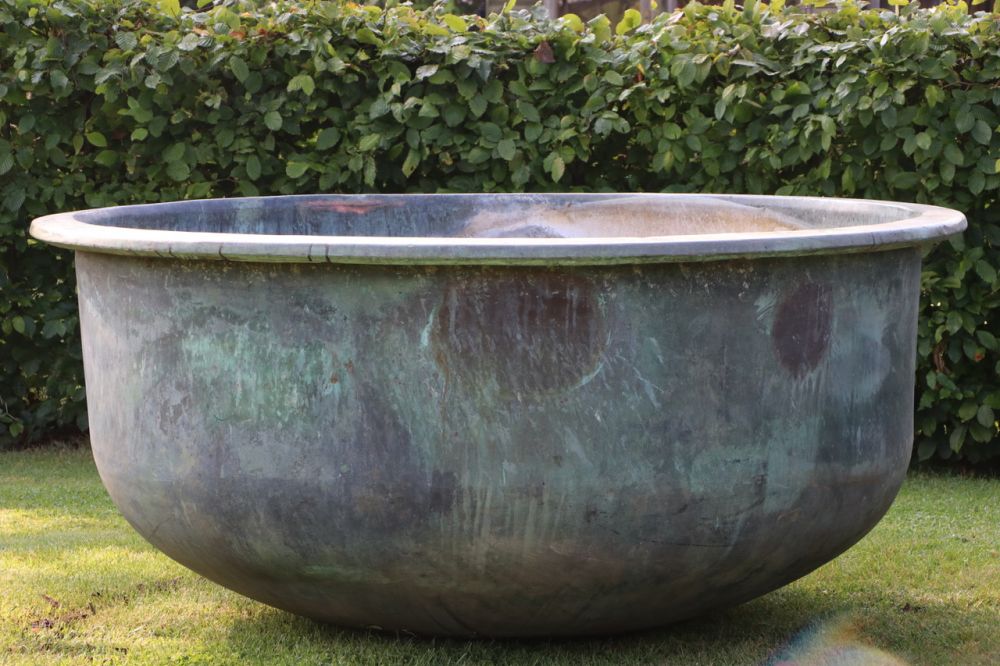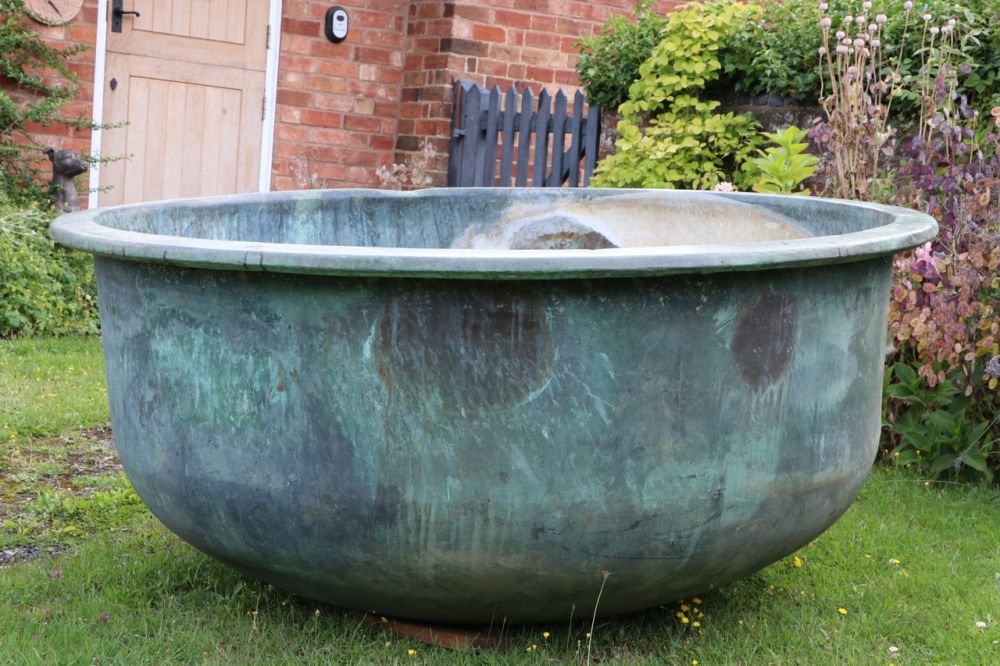 Price: £SOLD
Size: 70in / 1m78cm wide x 32in / 81cm high
Type: Copper Copper
Quantity Available: 1
Stock Code: 4323785
Wide and low, this is a really good copper cheese vat. Great proportions, good colour and in great condition. One of three we have just got into stock. They look amazing together as a group of three if you have the situation.