SOLD Floral Lead pump Hopper (Stk No.3747)
WE ARE SORRY BUT WE HAVE NOW SOLD THIS ITEM.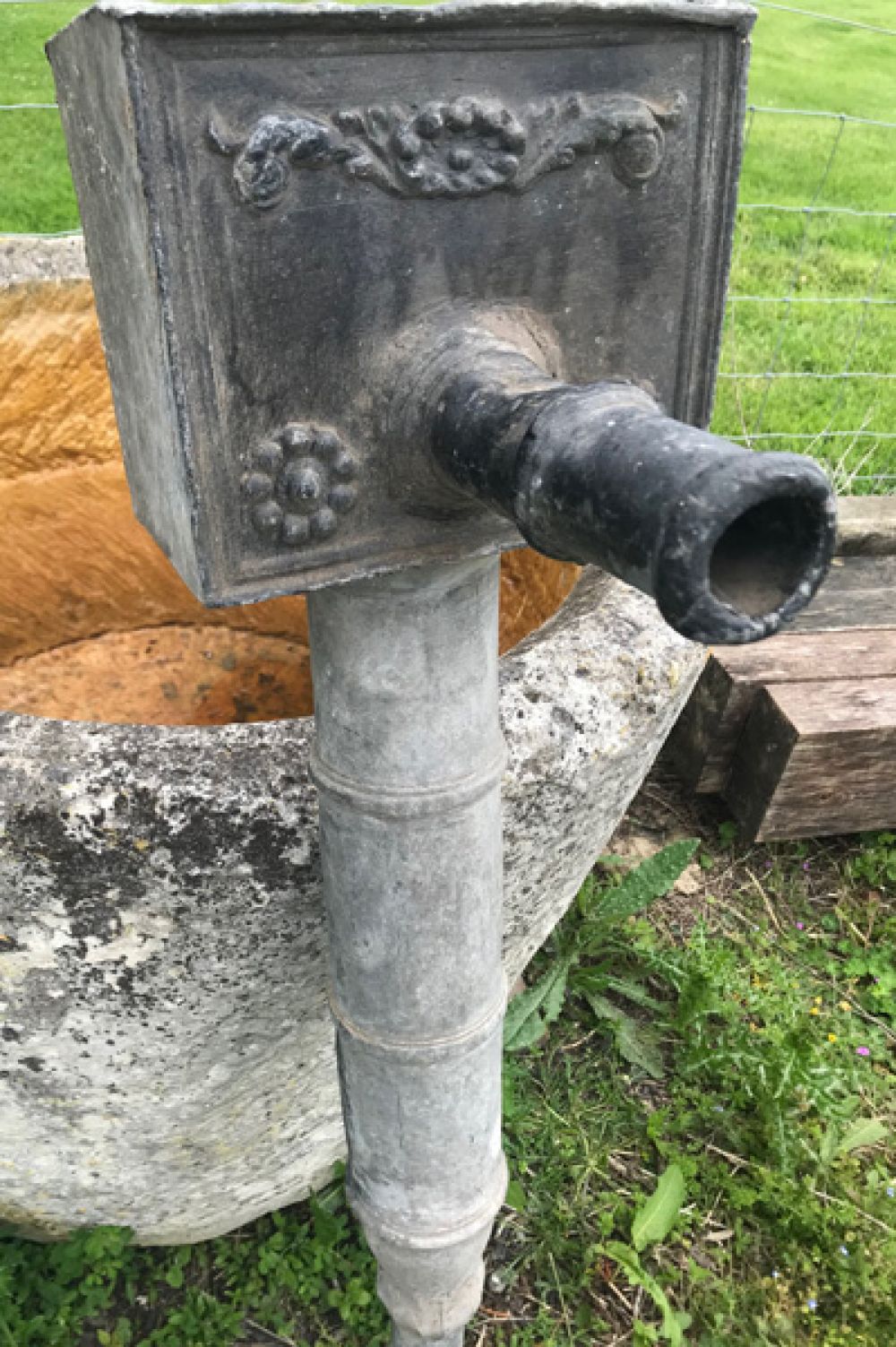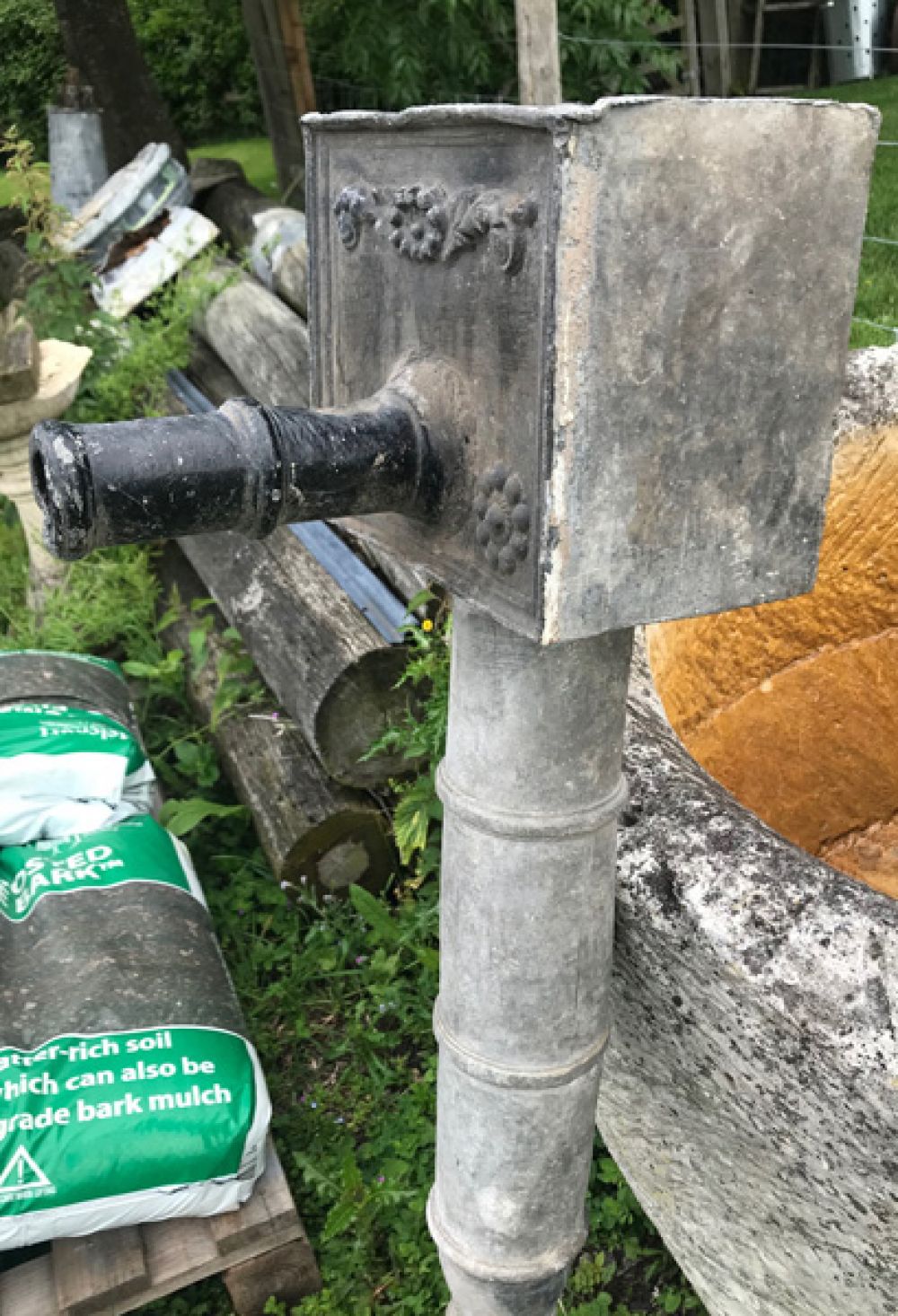 Price: £SOLD
Size: 32in / 81cm high x 8.5in / 22cm wide x 12in / 30cm back to end spout
Type: Water Features
Quantity Available: 1
Stock Code: 4323748
This is a lovely pretty lead pump hopper with foral decoration on the front.  Will make a great water spout to feed into a trough - small and medium sized troughs.  Or have two perhaps into a large trough.