++++++SOLD+++++++X Large Copper Cheese Vat - Riveted (Stk No.3799)
WE ARE SORRY BUT WE HAVE NOW SOLD THIS ITEM.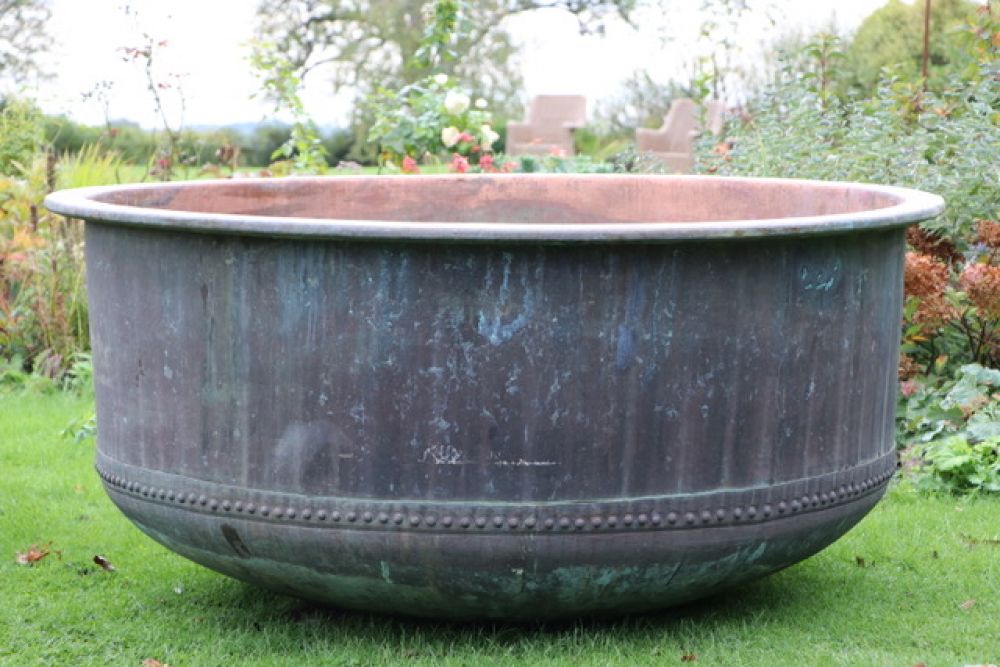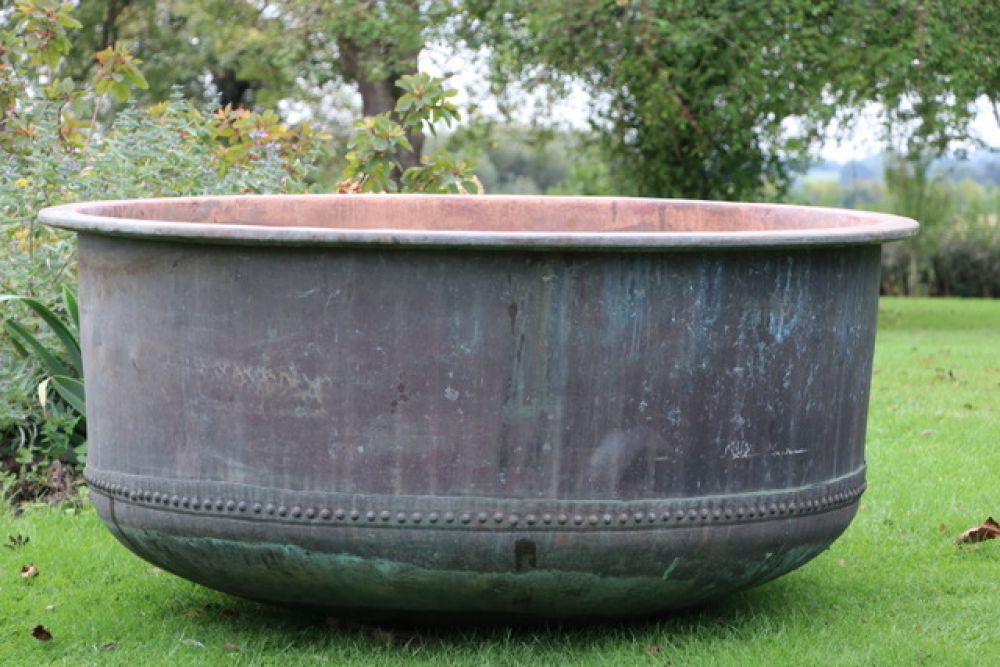 Price: £SOLD
Size: 66in / 1m67.5cm wide x 30.5in / 78cm high
Type: Copper Copper
Quantity Available: 1
Stock Code: 4323799
This is the largest of these two beauties. Riveted coppert cheese vat in really good condition. Great for a water feature or for a planted border. Fabulous shape - seems to be floating.