RESERVED X Large Copper Cheese Vat (Stk No.3768)
WE ARE SORRY BUT WE HAVE NOW SOLD THIS ITEM.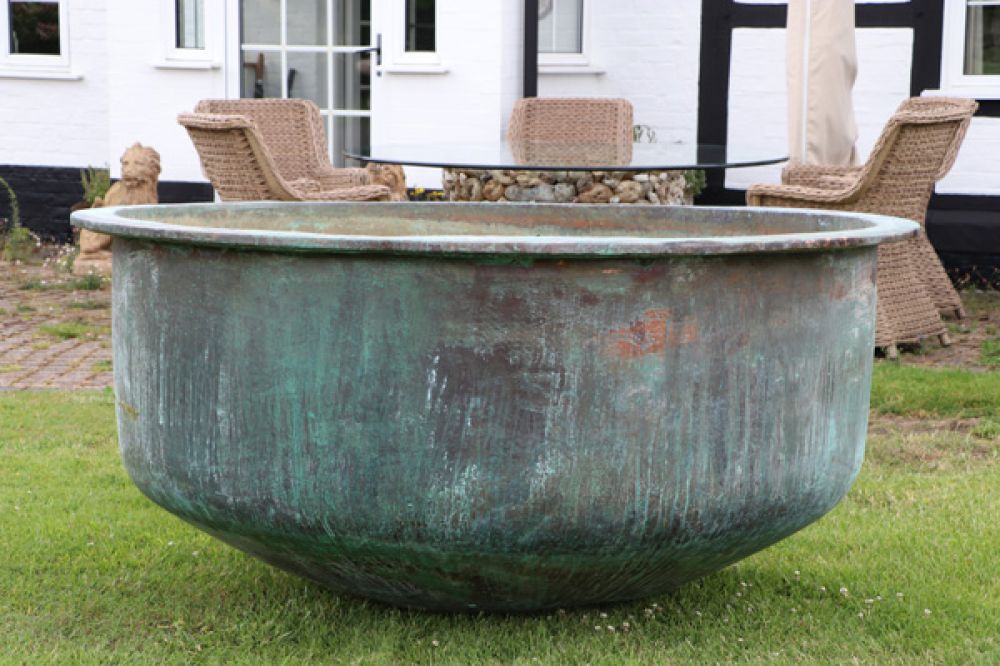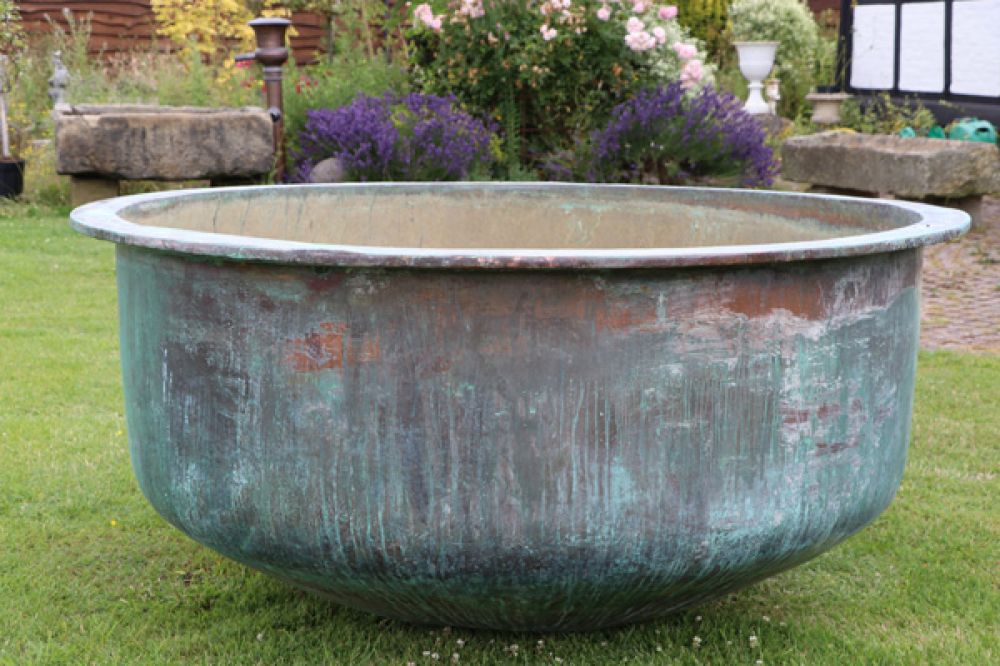 Price: £SOLD
Size: 68in / 1m73cm wide x 31.5in / 80cm high
Type: Copper Copper
Quantity Available: 1
Stock Code: 4323768
X large copper cheese vat. Good colour and in great condition. A lovely copper which will be great as a water pool or planted. it has lovely proportions to this one. Wider and slightly lower.