SOLD Large Decorative Scroll Iron Rose Arch 3 (Stk No.3826)
WE ARE SORRY BUT WE HAVE NOW SOLD THIS ITEM.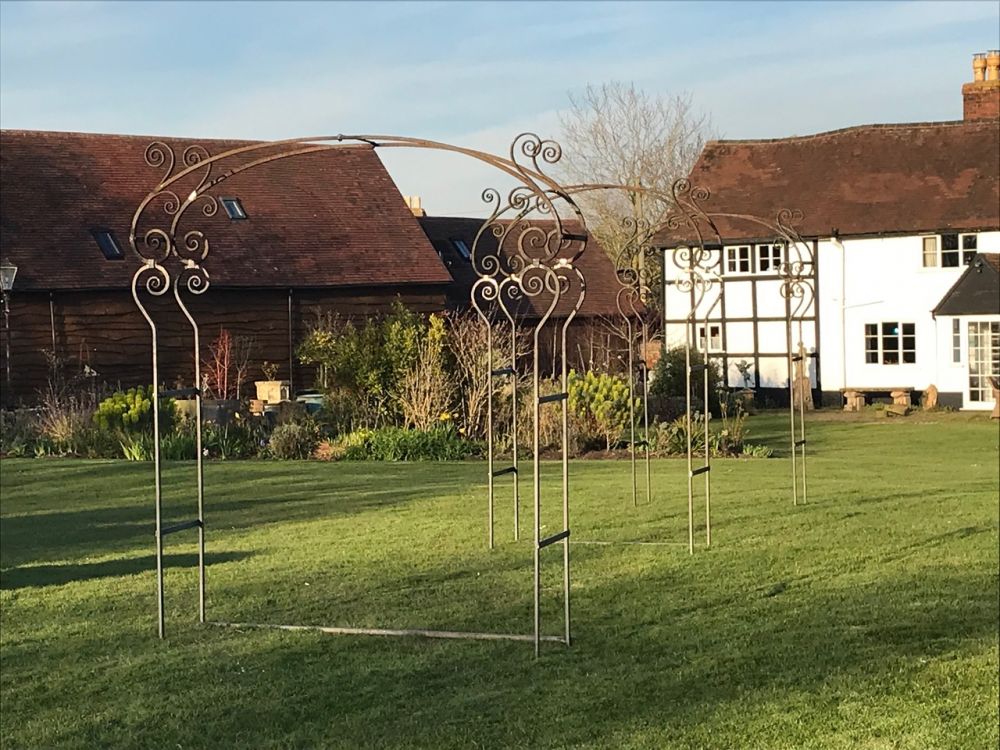 Price: £SOLD
Size: 94.5in / 2m40cm high x 20in / 51cm front to back x 84.5in / 2m15cm wide
Type: Miscellaneous
Quantity Available: 1
Stock Code: 4323827
The third and largest of the three arches. Part Victorian scrollwork and part blacksmith made - we have three wonderful decorative scrolled iron rose arches. We are selling them as individuals. This is the largest of the three so for a larger gateway or entranceway. Heavy, quality made these are really beautiful. Each is slightly different sized. Two almost the same and this one wider. As a group of 2 or 3 they look wonderful as they do individually. These are unique as 19th century scrollwork has been added to and echos the scrolls already there.